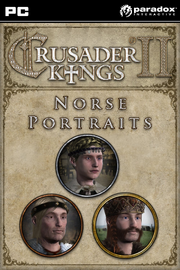 Norse Portraits is a minor DLC for Crusader Kings II. It was released on 28 May 2013.
Description
[
]
Enhance your Crusader Kings II experience with the Norse Portraits Pack. The Norse Portraits pack adds thousands of unique face combinations for northern Europe including Sweden, Denmark and Norway.
Crusader Kings II explores one of the defining periods in world history in an experience crafted by the masters of Grand Strategy. Medieval Europe is brought to life in this epic game of knights, schemes, and thrones...
External Links
[
]